A digital portfolio is a space where students can showcase their work to teachers, parents, and potential employers. It is a place for students to keep all their creative projects in one easy-to-access location.
In recent days Teachers and Educators are asking students to create digital portfolios as a way of assessing their work. But what is a Digital Portfolio for students, how to create one, and what are the benefits and uses of it?
Every mind is different; with its unique abilities and constraints, each mind behaves distinctively. Students today are more than just score; they have now got a wide space to capture. The traditional pressure and level of competition have left its imprints way back, and the competition is complex in the current scenario.
Students today have got the additional responsibility to draft and maintain an exclusive space on the web. Competition these days isn't just about winning the best grades in school, the competition has spread worldwide, and that's where the role of e-portfolio comes into action.
What is a Digital Portfolio?
A digital portfolio is a document that glorifies the talent, abilities, and achievements to pursue attention and recognition online. It helps students maintain their space on the web while entering the real competition in the current time.
According to a national survey done by the Association of American Colleges and Universities, 93 % of employers are of the opinion that 'a candidate should have the capacity to think critically, solve complex problems, and communicate clearly.' They say, 'fetching undergraduate degrees is secondary.'
Goes without saying, potential employers and higher education institutions today are opting to check students' digital portfolios. And thus, digital portfolios are meant to allow a student to leave his digital footprints at every phase of life.
How to create a striking digital portfolio for Students?
To create a striking digital portfolio, you need to keep certain factors in mind. A well-designed e-portfolio will inject the message directly into the targeted reader. And hence, you need to be creative. Let's study the nuances in detail;
1. Represent your core strength
Drafting the e-portfolio for the first time can make you super excited. And you might feel tempted to include everything you have ever achieved or excelled. But wait! Breathe! And think about your core strengths.
Your digital portfolio is not an essay; it is a small canvas to paint your best colors. So, think about your most celebrated achievements and unique talent. And thus, attractively convey the same. While you attempt the framing part, follow the below-mentioned points in mind;
Pick and choose the unique work that you've done to date. Be it the most appreciated project you made at school or the experience with the last employer you worked. Try presenting everything that reflects your strengths. 
Do not include past work experiences or achievements that are too old. The prospective reader wishes to know what you are capable of in the current time.
Begin strong and end with a blast. It would help if you sounded confident and ready to take up new challenges.
Design according to your targeted reader. Know the demands of the person or company you are presenting your portfolio to, and act accordingly.
2. Explain your contribution towards projects
If you're mentioning projects or projects you've worked on, try underlying your contribution to the said project. The employer wants to read who you are; they want to know your capabilities and how you can bring a change to their company or project. So, focus on your abilities and work experiences.
As a student, even when you are trying to grab a place in a prominent university, your digital portfolio should focus on your achievement. That is what the reader wants to know.
3. Focus on a clean look
One of the most common challenges faced while designing a digital portfolio is adjusting the white space efficiently. You need to know that the clean space has its importance, and it decides whether your content is readable or not. Your content on the portfolio should appeal to the eyes, and for this, it should not be over-cluttered.
Besides the clean space, the formatting needs to be done, keeping a few other aspects in consideration;
While designing an engaging portfolio, you need to keep the audience, the reader, or the specific recipient in mind. Include contents accordingly, and prioritize data according to the industry or person you are sending your portfolio.
Move ahead in a certain chronology. Put in your recent achievements first, and then move down with what you have achieved in the past years.
Use bold letters or uppercase letters for the words you want the reader to put attention to. Also, be very careful of the colors you use in your portfolio. The text color and background color should not be equally bold; either use bold colors for text or the background.
4. Design and edit according to your target
It will be great if you edit your portfolio every time you send it to a different employer, or educational institution, or any other industry.
Experts say draft your portfolio exactly as per the requirements of the employer.
Suppose your targeted employers want to know your knowledge of the subject Maths, and you put forth your achievements in Physics, it would all go down in vain.
So know what the targeted reader wants to read, and edit your portfolio accordingly. In this editing, you need to change the chronology; your achievements remain the same, obviously.
5. Try to test-run
Doing a test run of the e-portfolio is a great idea.
But, how do we do it? How to put an e-portfolio under the test?
Well, if you look around, you'll already see a lot of critics surrounding you. Yet, they are the best people to guide you. Share your portfolio with your teachers, consider some genuine friends, and also take into consideration elders at home. These are the best people who can guide you towards making some changes if required.
Putting your portfolio under test run is one of the best ways to let experienced people highlight the mistake.
Thus, that's how a strong portfolio can make a huge difference in your future. E-portfolio is the future of the market today. With changing trends, it's essential to change the approach. To fit in the market, knowing the latest market trends is the key.
Benefits of Creating a Student Digital Portfolio
Digital portfolios have many recurring benefits for students. But these benefits are not only limited to students they are helpful for Teachers, educators, and parents too. These benefits are as follows:
Digital Portfolio is an efective way to store and organize all your work in one place.
You can share your work with others, which means you can showcase what you have done to your teachers, parents and potential emplyers.
It is especially useful for students who are looking to apply for Scholarships and Internships because they can include their digital portfolio as part of their application process.
You can use them for self assessment and developing your skills and personality. It improves the self assessment abilities becasue sometimes you need new perspectives which can be achieved through portfolios.
It helps students learn more effectively while they work on a project.
It helps students build their personal and academic brand.
It builds confidence in Students and in their work.
Students get valuable feedbacks from others when they share Digital Portfolios.
Digital portfolios help students see what they have been learning and the way they are learning. It gives more depth to their learning as they are more engaged in the process.
It improves the overall metacognitive skills that are

Identifying your skills
Planning a Task
Organising Resources
Arranging and Scheduling the Study Space
Monitoring Failures
Evaluating Success

It helps student identify their strengths and weaknesses so thy know which areas they need to improve upon.
It also helps students learn new technology, develop writing and presentation skills.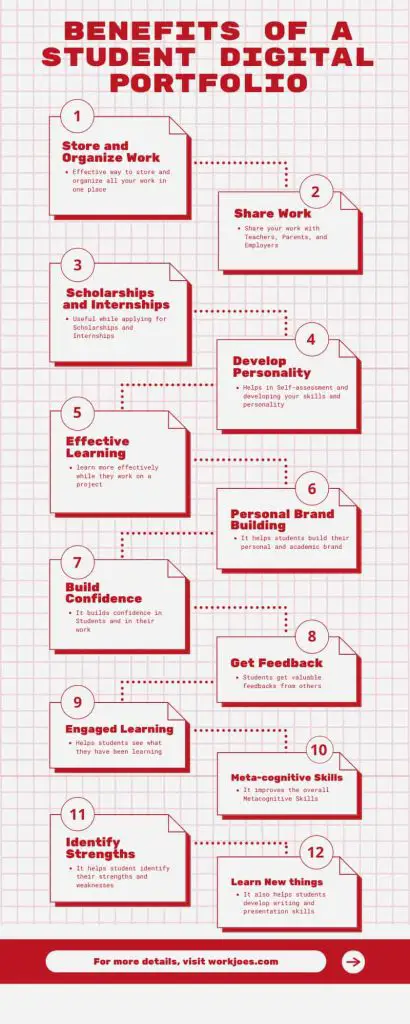 Platforms to Create Free Digital Portfolio for Students
Digital portfolios are a great tool for students but what are the best platforms to create portfolios for students? Here are the top 5 platforms to create a digital portfolio for students.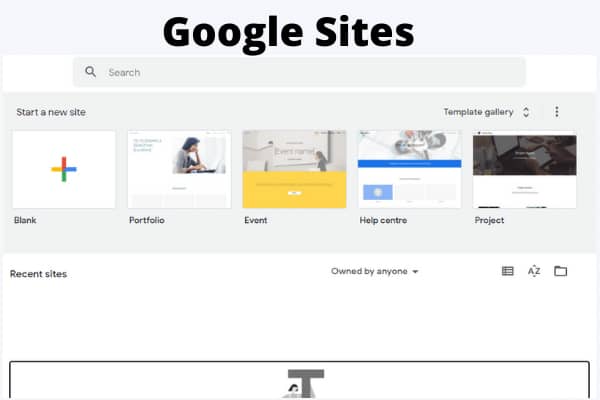 1. Google Sites
Google Sites is a free website building tool from Google that allows anyone to easily create a professional-looking site for their business, portfolio, personal use, and more. The best part about Google Sites is that you don't have to be tech-savvy or have any technical skills – it's really easy to get started!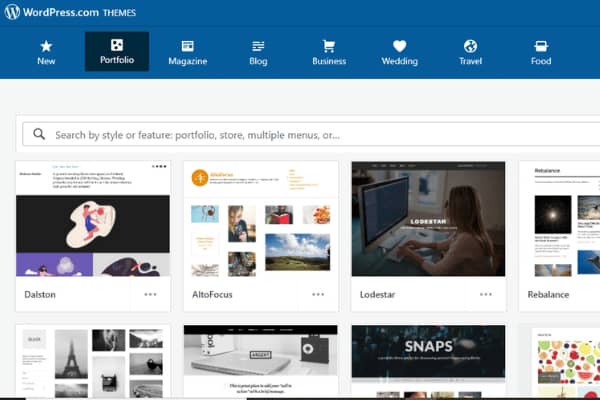 2. WordPress.com
WordPress is a free and open-source blogging tool for creating digital portfolios, websites, blogs for personal, business, and enterprise use. One can start with the pre-made templates available for creating portfolios, magazines, blogs, businesses, weddings, travel, food, and music.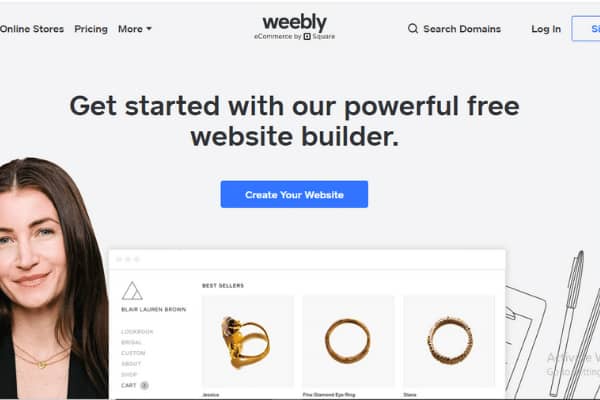 3. Weebly
Weebly is a free and powerful online portfolio and website builder, empowering over 50 million websites and blogs. Whether you want to create a digital portfolio, business website, online business, or personal blog Weebly's templates are available for you. These templates are well optimized and easy to customize.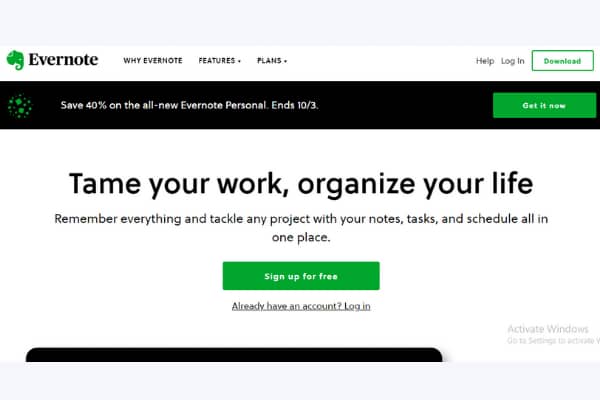 4. Evernote
Evernote is a great tool to create and manage projects for schools, you can take notes, schedule meetings, add checklists and reminders, organize coursework, and many more. Its easy-to-use templates are great for creating projects.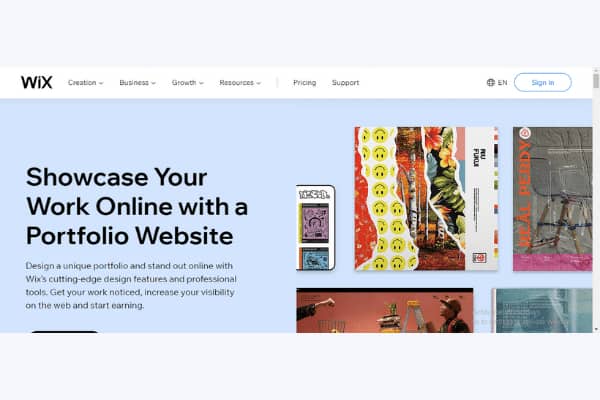 5. Wix
Wix is an all-in-one site builder for a professionally looking website or digital portfolio. You can use its pre-made designer templates with text, images, and videos to create beautiful online portfolios for your school projects.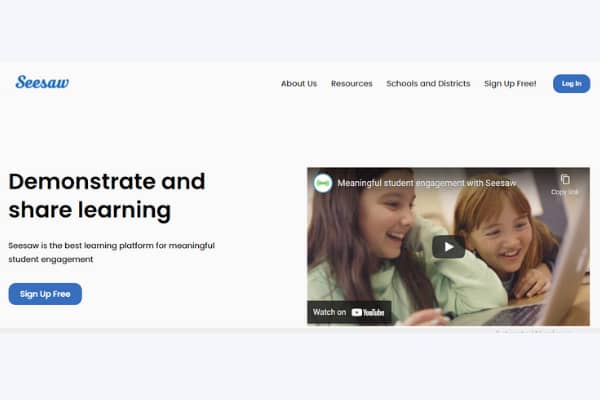 6. Seesaw
Seesaw is a great platform for students to demonstrate work and share their learning over projects. It creates a powerful connection between students, teachers, and parents. Students can create innovative portfolios with canvas, videos, and images,