Mystery shopping spans a diverse range of industries globally. The mystery shopping industry started as early as 1940 and it was a tool to measure employee integrity. The primary concern of businesses was to ensure employees were not involved in stealing or any other unethical practices. 
In this blog, we will look at the evolution of the mystery shopping industry and what is the current market size in the year 2023.
Evolution of the Mystery Shopping Industry
Beginnings in the 1930-40: 
Back then mystery shopping was mostly used by banks to check if their employees are stealing cash. Initially, the process was rather informal, with private investigators posing as regular customers to observe and report on employee behavior. Their main task was to keep an eye out for theft or other dishonest actions by employees.
Market research company Wilmark was believed to be the early one who conducted various mystery shopping audits in banks and other retailers. They were checking if the employees responsible for handling cash were using fair practices.
Evolution 1940-50: 
The 1940s and 1950s saw the expansion of the concept. More and more businesses started to recognize the value of customer feedback for improving service quality and the overall customer experience. The focus shifted from merely catching dishonest employees to improving sales techniques and customer service practices.
Professionalization in 1970-80:
By the 1970s, the industry began to formalize, with the rise of mystery research firms. The focus broadened from employee integrity to evaluations of customer service, product quality, store cleanliness, and other elements of the retail experience. It was the time when companies like IPSOS, Bare International, Bestmark, and Second to None came into existence.
Diversification in 1990-2000: 
The industry saw diversification in the services provided. Mystery shopping extended beyond retail and entered sectors like banking, healthcare, and hospitality. The rise of online shopping in the 2000s also introduced a new domain for evaluation. It created a new demand for mystery shoppers to test e-commerce websites and online customer support. 
More mystery shopping companies like ISC-CX, Intellishop, Secret Shopper. A closer look came into play.
Current Size of Mystery Shopping Industry
The mystery shopping market is growing at a steady pace in the USA and worldwide. According to Statista's report, the size of the mystery shopping market was €600 million (600 million pounds) or $653 million (653 million dollars) in the year 2005 in North America (USA & Canada). 
According to MSPA's estimation, the Mystery shopping industry was close to $2 Bn (2 billion dollars) in the year 2017. Out of this amount, the contribution of the USA is close to $1 Bn (1 billion dollars), and Europe and other regions like Asia, and South America account for the rest.  
Recent reports published by Worldwide Market Reports estimate the size of the mystery shopping industry approximately $3.3 Bn (3.3 billion dollars) worldwide in the year 2022. It grew at a compounded annual growth of 10%.and is expected to rise to $5 Bn (5 billion dollars) by 2028.
Mystery shopping Industry Span
Mystery shopping in its early days was limited to Retail shops and banks but today it services various sectors worldwide. Some of these sectors are
Retail:

Clothing stores
Electronics stores
Supermarkets and grocery stores
Specialty stores (e.g., jewelry, pet, toy stores)

Hospitality:

Hotels and resorts
Motels and inns
Bed and breakfasts
Vacation rental properties

Food and Beverage:

Restaurants (from fast food to fine dining)
Cafés and coffee shops
Bars and pubs
Catering services

Banking and Financial Services:

Banks and credit unions
Loan offices
Insurance companies
Investment firms and brokerages

Real Estate:

Property management firms
Real estate agents and agencies
Rental agencies

Automotive:

Car dealerships
Service and repair centers
Car rental agencies
Healthcare:

Hospitals and clinics
Dental offices
Optometrists
Pharmacies

Entertainment and Leisure:

Movie theaters
Amusement parks
Sports venues
Concert venues and theaters

Travel and Transportation:

Airlines (booking experience, onboard service)
Cruise lines
Train and bus stations
Travel agencies

Fitness and Wellness:

Gyms and fitness centers
Spas and wellness centers
Yoga and Pilates studios

Education:

Private schools and tutoring centers
Online education platforms
Training centers

Telecommunications:

Mobile phone providers
Internet service providers
Cable and satellite TV services
Utilities:

Electric, gas, and water service providers

E-commerce:

Online retailers
Online service providers (e.g., streaming services)

Government and Public Services:

Public transport services
Government customer service centers
Post offices

Beauty and Personal Care:

Hair salons and barbershops
Nail salons
Beauty and skincare clinics

Pet Services:

Pet stores
Veterinary clinics
Pet grooming services

Professional Services:

Law firms
Consulting agencies
Accounting firms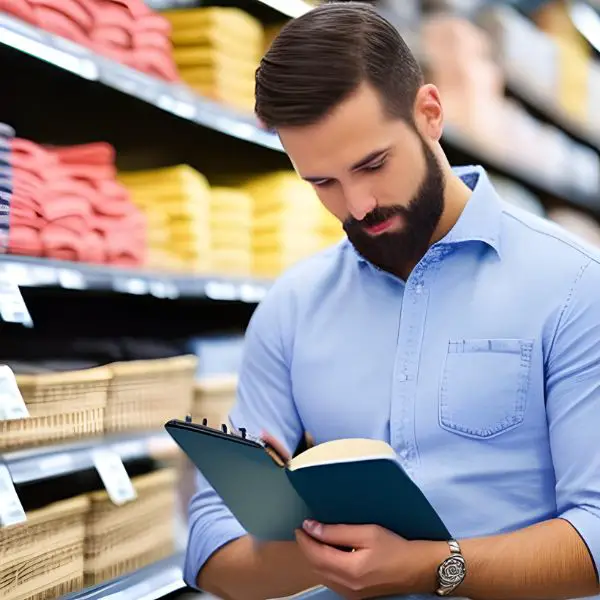 Requirements of Mystery Shopping:
The mystery shopping industry has grown over time and so has the requirement. 
Early Days Requirements:
In the early days, the primary requirement for a mystery shopper was discretion. The shopper had to covertly observe and report without drawing attention.
Modern Requirements: 
As the industry evolved, the requirements for mystery shoppers expanded. The objectives of modern-day mystery shopping are
A keen eye for detail.
Ability to remember or jot down observations without being conspicuous.
Strong written communication skills for reporting.
Some assignments require specific technical skills, especially for digital or online mystery shopping.
Training: 
Modern mystery shopping often involves training or briefing sessions. Shoppers are educated on what to look for, the kind of scenarios to enact, or questions to ask.
Conclusion
The mystery shopping industry has come a long way from its origins. What started as a tool for ensuring employee honesty has transformed into a multifaceted industry. It focuses on improving the entire customer experience across various sectors.