Beware of scammy mystery shopping apps! 
The only shops you should be signing up for are the ones that are absolutely free to sign up, take jobs, and get paid. That way, you can be sure you're not wasting your time on a wild goose chase. 
The good news is that plenty of reputable and well-paying secret shopper apps are out there. This article will introduce you to the best of the best. 
With these apps, you can earn free money by completing simple tasks like taking photos of products, testing services, and giving feedback.
So what are you waiting for? 
Here are the 16 Best Legit secret shopper apps to help you make extra money!
| App Name | No. Of Reviews | Total Downloads | Rating | Android | iOS |
| --- | --- | --- | --- | --- | --- |
| Secret Shopper | – | 100k+ | 3.0 | Y | Y |
| Mobee | 2.86K | 100K+ | 4.1 | Y | Y |
| iSecretShop | 1.63k | 100K+ | 3.8 | Y | Y |
| iShopfor IPSOS | 37 | 10k+ | 3.4 | Y | Y |
| Field Agent | – | 100k+ | 3.0 | Y | Y |
| Presto Shopper | 440 | 1M+ | 4.0 | Y | Y |
| Gigwalkers | 6.36k | 100k+ | 3.4 | Y | Y |
| Eyes On | 1.32k | 500k+ | 3.6 | Y | Y |
| Shopkick | 2.33k | 50k+ | 3.8 | Y | Y |
| Observa | 18.1k | 10M+ | 4.4 | Y | Y |
| 4Shopper | 2.58k | 100k+ | 2.9 | Y | Y |
| ShopperHub | 131 | 10k+ | 3.5 | Y | – |
| BeMyEye | 36.5k | 1M+ | 4.4 | Y | Y |
| MobEye | 35.2k | 500k+ | 3.0 | Y | Y |
| GRS | 8 | 1k+ | 3.4 | Y | Y |
| Mystery shopping Mobile | 87 | 10k+ | 2.9 | Y | Y |
| | | | | | |
16 Legit Secret Shopper Apps
We have gathered a huge data about various Mystery shopping apps available on the Google and Apple Play stores. We analyzed and compared each one based on their reviews, no of reviews, no. of downloads, and the company's credentials to compile the ultimate list of the best legit secret shopper apps.
Here is the list of Legit Secret Shopper Apps,
Secret Shopper
Mobee
iSecretshop
iShopfor Ipsos
Field Agent
Presto Shopper
GigWalk
Eyes On
Shopkick
4 Shopper Mystery Shopping
Observa
We Retail Mystery Audit
Coach MS
Mobeye
GRS- Mystery Shopping Audit
Mystery Shopping Mobile
1. Secret Shopper: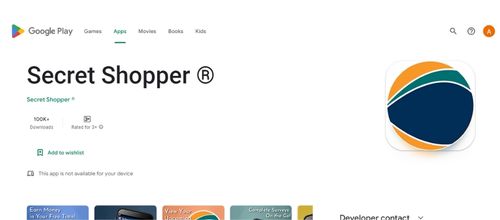 Secret Shopper is one of the leading and legit mystery shopping companies in the USA and worldwide. They are headquartered in Minneapolis, USA, and serving different clients for the last 25 years. They won the MSPA Shoppers choice awards for the year 2021.
They keep a clear and open-ended relationship with their 1 million plus shoppers worldwide. This makes a global evaluation force to reckon with.
One of the best parts of being an evaluator at Secret Shopper company is that you can use a desktop, smartphone, or web to work and submit your assignments. Though they have a very popular and safe mobile app for Android and Apple Users.
Info About The App:
You can download and use their mobile App for Android and Apple Devices by clicking on the links below.
Some of the exciting things you can do with this amazing App are,
You can view and schedule available shops in your and the surrounding area
Find Shops and apply for evaluations available
Read the shop Instructions anytime
You can get driving directions and navigation to the shop location.
Take and upload photos of the shops and other important areas as instructed
Submit your surveys quickly on the mobile phone
2. Mobee: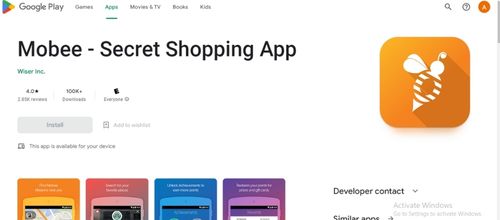 Mobee- The Secret Shopping App is a free and legal secret shopping app to use. It is owned and operated by Wiser Solutions, headquartered in Boston, USA. The company operates in North America, the USA, and Canada.
About The App:
The app is pretty easy and free to use. Evaluators can download the app, complete the registration and start making money. You can find evaluations in your city or area called "Missions". Once you take up a mission and successfully complete it, you will be awarded a pre-decided amount of points. Each point earned can be used to redeem gift cards or donation cards.
You can exchange your accumulated points for gift cards, and coupons like Amazon Amazon.com Gift cards, Starbucks Coffee cards, Dominos gift cards, donation cards, etc.
After up complete and submit your missions the company takes time to approve the mission. Once the approval is done you will see points in your account.
This app is available both in Android and Apple Playstore and here are the links to download the app.
3. iSecretshop: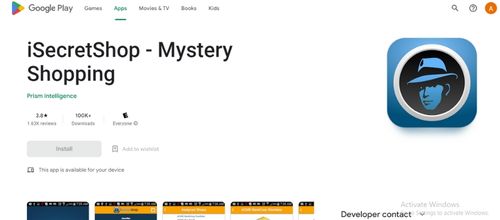 iSecretShop is a job board or platform where you can find a huge list of mystery shopping evaluations available from thousands of companies. Run by Prism Intelligence with its headquarters in Hawaii Island. This popular secret shopping job board has over 1 million evaluators registered,
There are many things you can do as an evaluator with this app.
You can create and manage your own mystery shopping profile
Find available shops in your area
Apply for shops
Check which shops have been assigned to you
Pull and Read shop Instructions multiple times
Submit photos and other relevant information regarding the shop
Find Route Maps to the Shops
Track payments
Read various MSP agreements
This mystery shopping app is both available for Android and iPhone.
4. iShopFor Ipsos: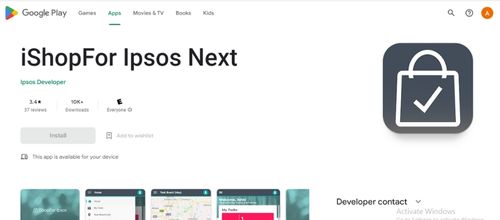 Ipsos is a premier mystery shopping company that provides high-quality, customized mystery shopping programs to a variety of businesses. This company is very popular for its quick payment system and because of this, it has been the no.1 choice as a secret shopping company.
Ipsos was founded in 1975 in France and has since served more than 90 countries worldwide. It has over 500K+ evaluators on board registered and actively working across the globe. Ipsos has a mobile app version for Android as well as for Apple smartphones.
This app is a little different than the usual apps of other secret shopper companies. You need to be invited in order to use this app. The reason is that you need a different set of account credentials other than your normal account. You won't be able to access the app with your normal account details.
With this app, you can do the following things
See which shops have been assigned and you are invited to use the app for
Answer the questionnaire particular to the survey
Take and upload photographs for the specific shop
5. Field Agent: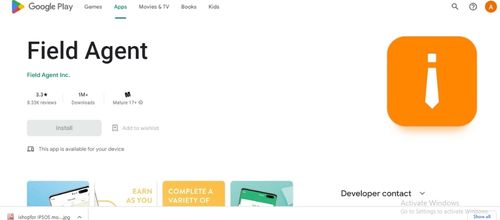 Field Agent began operations in 2010 with its headquarters in Fayetteville, Arizona, USA. Thai company works in 7 international markets including USA and Canada. It has over 700K+ evaluators on boards with more than 1 Million+ app downloads.
With the Field agent Mystery Shopping app, you can,
Create and manage your profile
Find jobs available near your area
Choose the type of jobs/tasks you want to do
Submit or Upload task-related details and photographs
View approved evaluations
Track payments for completed jobs
This app is available both for Android and iPhone users.
6. Presto Shopper: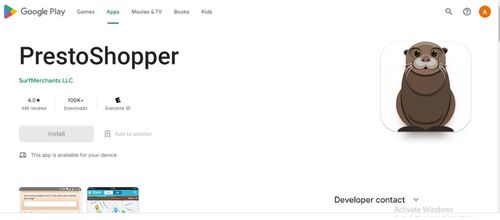 Presto shopper is a mobile-only mystery shopping platform for mystery shoppers and clients as well. It is developed by the makers of the Sassie platform, the no 1 mystery shopping platform worldwide.
With this presto shopper app, you can do all the things required for conducting an evaluation and submitting. The things you can do are
Easy and quick signup, takes less than 6 seconds to complete the signup
Find jobs available in your area
Apply and get instant approvals (no need to wait for approval)
Submit details for the job then and there
Get paid quickly
Choose to convert your money to gift cards from popular retailers like Amazon, Domino, Starbucks, Target, Apple, etc.
The Prestos shopper App is available for both Android and Apple users.
7. GigWalk: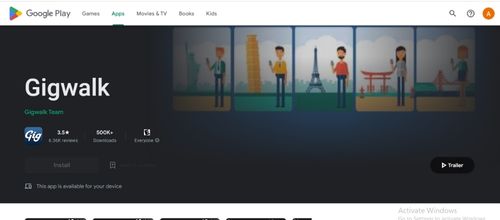 Gigwalk was founded in 201 in San Francisco, USA with some of the top angel investors backing it. A rapidly growing company serving hundreds of clients across industries. It offers a range of excellent services including Retail audits, mystery shopping, QSR surveys, property inspections, and more. 
Gigwalkers is a top choice for evaluators when it comes to mobile app evaluations. It has an evaluator base of more than 1.7 million.
The Gigwalk app is quick and easy to use. Just download the app from the Android or iPhone store and start using it straight away. Some of the exciting things you can do within the app are
Signup quickly and easily
Manage your profile
Add your Paypal account to  your profile for payments
Find jobs in your area
Apply for jobs
See assigned or approved jobs
Submit job details and photographs
Track completed shops and payments
This app is available both for Android and Apple users.
8. Eyes: On (Market Force):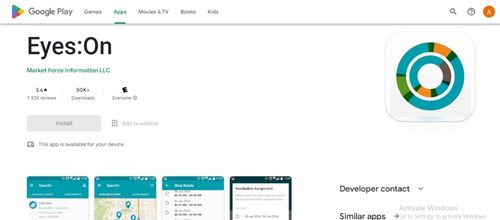 Eyes On is the name of the mobile from Marketforce mystery shopping company. Marketforce is one of the key players in the mystery shopping industry. After it began operations in 2005 in Georgia it spread to Canada, the United Kingdom, Spain, and France. 
With 1 million + evaluators, 100K mystery shops, and 1 million surveys Marketforce is a force to reckon with within the industry.
Eyes on is a fantastic app with so many features for the evaluators for using for evaluations. With this app, you can do things like,
Create and manage your profile
Find and choose shops that you want to do
Apply for different assignments
Check approved shops 
Submit answers and other relevant details including photographs
Track payments
This app is both available to android and apple users.
9. Shopkick: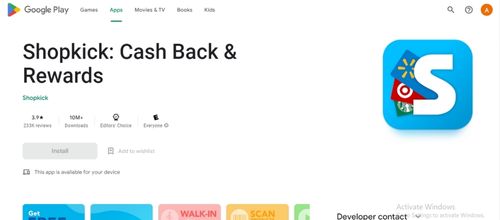 Shopkick is a rewards program that was founded in California in 2009. It partners people to work for different brands, and retailers to complete small tasks/jobs and in return gives gift cards from popular retailers.
It grew rapidly till it goes acquired by the Trax Company in 2019. Trax is a major customer insights company with its headquarters in Singapore and serving in more than 90 countries globally.
The Shopkick app pays to shop, dine and watch movies and share insights. This app is variable on both Google and apple play store.
10. 4 Shoppers Mystery Shopper: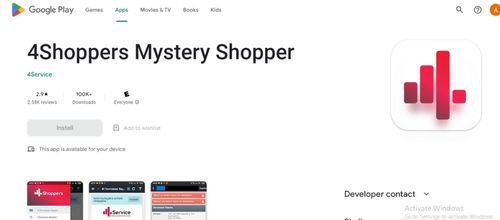 4Shoppers Mystery shopper is a part of the 4 Service Group Holdings GMBH from Austria. It began its operations in 2001 in Kyiv, Ukraine thus becoming one of the leading mystery shopping providers in Ukraine and Europe. Today it offers various services in more than 42 countries in Europe.
Mystery shoppers can find thousands of jobs added daily to the job board. With this mystery shopping app, you can,
Register yourself as a mystery shopper
Manage your account
Find and apply for jobs
Submit shop details in the app
The 4Shoppers Mystery Shopper app is only available for Android and Apple users.
11. Observa: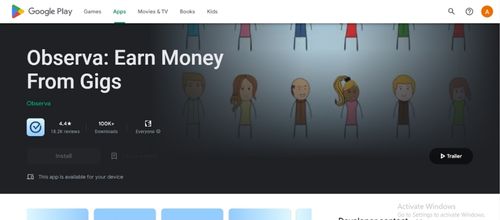 Observa platform was founded by partners Hugh Hulman and Erik Chelstad, who are the current CEO and CTO respectively. The company works in Consumer insights, customer intelligence, and surveys. They have more than 400.000 shoppers registered with them through the app.
With the Observa app, evaluators can find shops available in their area, Take up and submit details and photographs through the app. Get easy payments on your Paypal or through Bitcoin.
This app is both available for Android and Apple users.
12. ShopperHub: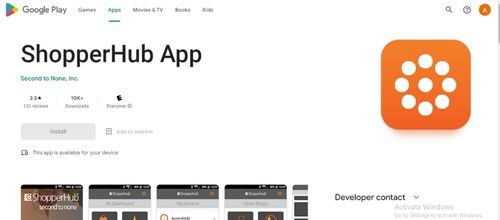 ShopperHub is the leading secret shopping app from the reputed Second to none mystery shopping company. It was started 33 years ago in 1989 by Ann Arbor in Michigan, USA. Since then it has been offering its services in Customer experience and Insights to different leading companies in USA and Canada.
Second to none is a legit mystery shopping company when it comes to reputation amongst evaluators. The ShopperHub app adds more flexibility to its evaluators in terms of accessing, submitting, and tracking payments.
After downloading this app on your mobile phone you can,
Register yourself
Create and manage your profile
Find and choose shops to apply
See approved shops
Get all relevant shop details
Check your rankings
Get payment reports
The ShopperHub app is both available on Google and Apple play store.
13. BeMyEye: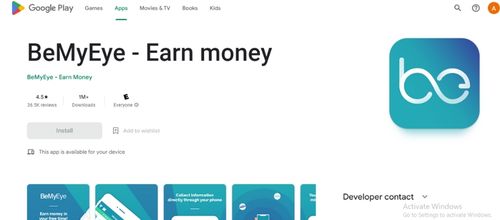 BeMyEye Holdings dba BeMyEye was conceptualized in 2011 as its founder Gian Luca Petrelli struggled to keep the display of his olive oil products in stores in the USA. He started the company with the aim to crowdsource the information.
By 2021 the company has registered over 3 million mystery evaluators on board in well over 20 countries.
The BeMyeye app helps evaluators earn money between $5 to $25 in their free time. There are a lot of things you can do on this app like
Find shops in your area
Selects shops called Missions
Submit information instantly through the phone app
Check approved missions that are completed
The BeMyEye app is available for both Android and Apple users.
14. Mobeye: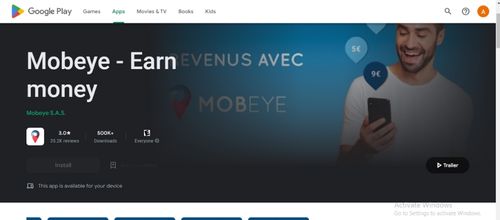 Mobeye is the mystery shopping app of the company Mobeye. SAS. This company was founded in 2013 in Paris, France, It offers services like Store audits, customer experience analysis surveys, etc. In 2019, Mobeye was acquired by the Roamler Group.
The Mobeye app is easy to use, create your profile, find missions in your area, answer questions, take photographs and submit. Withdraw payments for the approved missions to your bank account or PayPal account.
Check the app for both Android and Apple users.
15. GRS- Mystery Shopper App: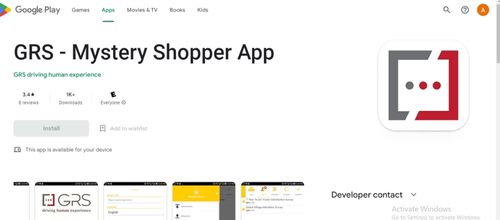 The GRS Research and Strategist company started in 2012 in UAE. It is currently working in the international circuit of customer engagement and customer experience management. The headquarters is in Venice, Italy. Apart from Dubai and Italy, it has offices in Lindon, United Kingdom.
With the GRS Mystery Shopper app, evaluators can create and manage profiles, and check the job board to find out jobs. Download them and read all relevant details required to complete the job. Submit or upload job details like answers and photographs. Track payments and previous payment reports.
It is available in both iOS and Google Play stores.
16. Mystery Shoppers Mobile: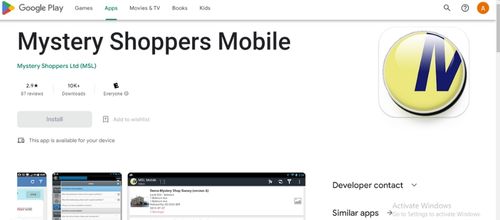 Mystery shoppers Ltd. has been growing rapidly under the thoughtful leadership of their new Managing director Shofie Grafton. It was started by Paul Grafton his father in 1991 and he stepped down as MD of the company in 2017. 
Mystery Shoppers ltd has over 330,000 mystery shoppers registered with them worldwide. The company's headquarters is in Devon, with brand offices in London, Bulgaria, and franchise offices in Kenya, Botswana, and Myanmar.
After downloading and installing the app, a secret shopper can create and manage profiles.
Find shops and apply for them. Conduct shops and upload reports and necessary p[hotos.
Manage certificates and track payments.
This app is both available for Android and Apple users.
Conclusion
There you have it! The 16 best legitimate secret shopper apps that will help you earn extra money. While some of these apps require you to make a purchase to get started, others simply pay you for your time and opinion.
So what are you waiting for? Start earning some extra cash today! And don't forget to like and comment on this article if you found it helpful.