Tidesmart Mystery Shopping or Confidential Consumer was the Mystery shopping division of EMG3 which was a part of Tidesmart Global. EMG3 was a turnkey experiential marketing company under the flagship brand of Tidesmart Global Group of companies.
In this post, we will discuss the legitimacy of the Tidesmart Mystery shopping company previously known as the Confidential Consumer, its history, and its current standings.
Tidesmart as Confidential Consumer
Here is the beginning of the Tidesmart Mystery Shopping company and how a small company became a part of the Global Brand.
The story dates back to 2003, a small mystery shopping company known as Phantom Shoppers was thriving well with approximately 500,000 mystery shoppers registered with them These mystery shoppers were spread across North America and Worldwide making a strong presence for the company in the field.
They were engaged in all sorts of shops and assignments to gather real-time and accurate data about customer experience, merchandising, customer service, facility cleanliness, and more.
In 2015 Phantom Shoppers was acquired by the leading Experiential marketing company EMG3, which was a wholly-owned subsidiary of Tidesmart Global.
EMG3 was already an established brand in experiential marketing working with clients like Ford, Lowes, and Nike. It became the most sought-after marketing company for marketing research and marketing campaigns. 
The plan was to offer marketing insights through Phantom Shoppers to its existing clientele. Phantom Shopper was later rebranded to Confidential Consumer which became the Mystery Shopping division of the company.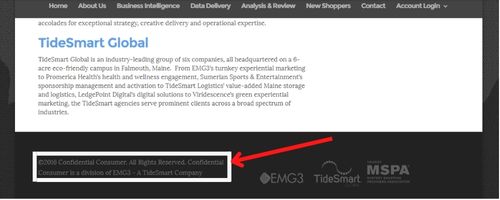 To Support our claim we have attached a screenshot taken from the Confidential Consumer's Website in 2016. The website does not exist anymore but you can view it on Wayback archive and here is the link to it.
Brian Mula-Howard became the Director of rebranded Confidential consumer and he was a hospitality industry veteran with 15+ years of experience.
Contact Details of Confidential Consumer
Here is the contact detail of the Confidential Consumer, a Tidesmart Global Company
Confidential Consumer
380 US Route 1
Falmouth, ME 04105
207-828-4700
Top Clients of Confidential Consumer
Confidential Consumer or TideSmart Mystery Shopping Company worked with various clients in different industries like Restaurants, hospitality, sports venues, Electronics, consumer goods, Financial, Spam Automotive, Healthcare, etc.
Some of their top clients were,
Quiznos
Dunkin Donuts
Spectra
Ashley
Olympus
Walmart
Sam's Club
Fidelity Federal
Big Time Restaurant
Wild Horse Pass
Shula's Steak House
Mystery Shopping at Confidential Consumer
Joining Confidential Consumer as a mystery shopper is simple. Simply sign up and answer some questions, and you'll be earning extra money while working with some of the most prominent brands in the country.
Tidesmart Mystery Shopping Login
SignUp at Tidesmart Mystery Shopping or Confidential Consumer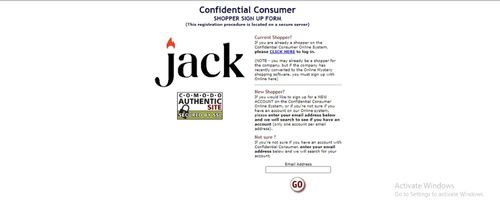 Here is the Signup Link for New Mystery Shoppers to Be a part of the Tidesmart Mystery Shopping or Confidential Consumer.
Sign Up with Tide Mystery Shopping
Here is an Alternate Link to It.
Log In at Tidesmart Mystery Shopping or Confidential Consumer
Here are the Login links for Mystery shoppers and Mystery Shopping Clients at Tidesmart Mystery Shopping or Confidential Consumer.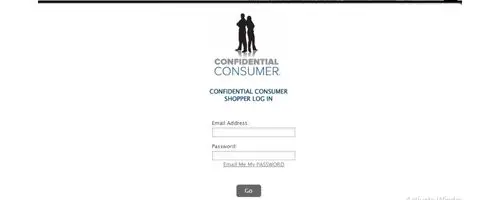 Confidential Consumer Shopper Log In
Alternate Link to Shopper Log In
Confidential Consumer Client's login
Alternate Link to Client's Login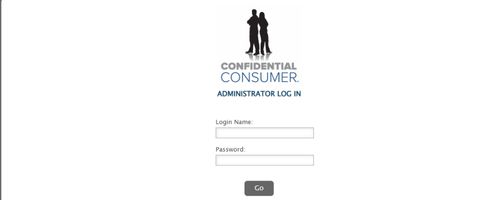 Confidential Consumer Administrative Login
Tidesmart Global
Tidesmart Mystery Shopping, or Tidesmart Insights, is an American company in Falmouth ME. Founded in 2003 by Stephen M Woods who took the company to achieve exponential growth.
Tidesmart mystery shopping company previously known as Consumer Confidential has been in business for over 19 years. They offer a variety of services, including phone mystery shopping, in-store mystery shopping, and online mystery shopping. 
Tidesmart Global is a leading provider of mystery shopping services, helping businesses of all sizes to improve their customer service and operations. They work in designing customer experience, channel management, and brand management.
Tidesmart offers a variety of services, including telephone mystery shopping, in-store mystery shopping, online mystery shopping, and more. After conducting the surveys and mystery audits they offer a wide range of reports and analyses, so you can see how your business is performing and make the necessary improvements.
The company has worked with many reputed clients like Ford, Lowes, Abbott, LL Bean, Delta, Olympus, Levi's, and many more.
Tidesmart Insights
Tidesmart Insights provides information and resources on experiences, hyper-local marketing, logistics management, and its effects on consumer behavior. It offers a variety of services, including arranging Tours & roadshows, sports and entertainment events, and MICE (meetings, Incentives, Conferences, and Exhibitions). They work for various retail, healthcare, and education companies.
Tidesmart Jobs
If you love shopping and have a keen eye for detail, then a job as a mystery shopper with Tidesmart might be a perfect fit for you. As a mystery shopper, you will be responsible for visiting various stores and businesses and assessing the quality of their customer service. 
This is a great opportunity to work flexibly and earn some extra money. To be successful as a mystery shopper, you will need to be well-organized and have excellent attention to detail. 
Tidesmart and Promerica Health
Tidesmart works with its sister concern Promerica Health to offer its innovative customer experience solutions in the healthcare industry. This venture has been really outstanding and they have served some of the top healthcare brands in the industry.
Promerica Health is a leading provider of health and wellness solutions. It uses a mobile vehicle unit to display products and services to its patients at different places. They demonstrate products and services that help people live healthier lives.
Promerica health's products and services include fitness and nutrition programs, health screenings, and more. They work for companies that are committed to helping people live healthier lives, and always looking for new ways to improve their products and services.
They have worked for companies like Lowes, Mckesson, Nestle, the American Dental Association, CDC, Abbott, NOVARTIS, HealthMart, America Heart Institute, and many more.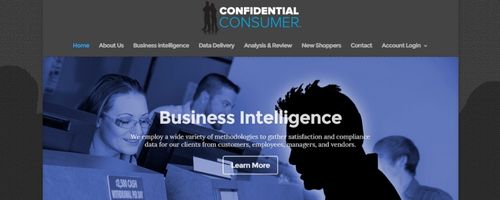 Current Position of Tidesmart Mystery Shopping Company/ Confidential Consumer
Confidential Consumer was dissolved or merged with Tidesmart Global by the end of 2019. Confidential Consumer's website was merged with Tidesmart in the latter part of August 2019 with Tidesmart.com.
EMG3 the parent company of Confidential Consumer was also merged into Tidesmart Global in 2020. Tidesmart has merged many successful companies like EMG3, Sumerian Sports, Viridescent Marketing, and Magnetix Digital, with its Global brand.
Only Promerica Health, a sister concern company that looks after its healthcare clients still exist.
Conclusion
If you are looking for any links and connections to Confidential Consumer or Tidesmart Mystery Shopping then they no longer exist. You may find some links on the web but they point to some different companies. So don't fall for it. These two companies are shut down and no longer in operation.